Compliance gets a major refresh: Introducing Compliance Version 2!
This update centers around two key areas: look-and-feel and reusability of controls and evidence.

With updated navigation and new look-and-feel, the entire layout of Compliance has changed and offers a simple and standardized navigation throughout the interface.

Benchmarks, Standards, and Security Questions are grouped under Frameworks to better reflect compliance policy and standards, and improvement management.

The SOC-2 framework received a makeover with best-in-class support for requirements and linked controls.

Compliance Overview is reorganized to offer better navigation and allow for easier management, along with evidence collection and linking of requirements.
For details, take a look at the Release Notes and the overview video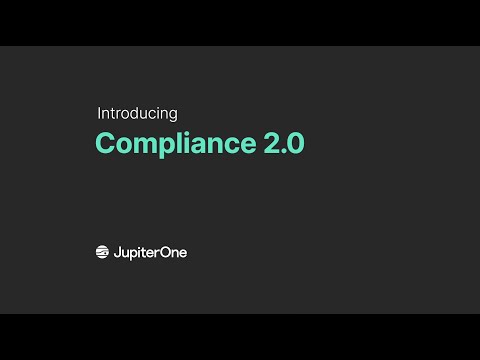 https://www.youtube.com/watch?v=vbqwFFeEsZo
Categories
Featured Categories
From Mission Control
Topics